2-Hour Nighttime Ghost Tour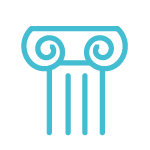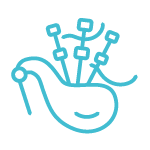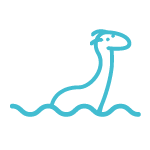 In this Tour of the Ghosts, Mysteries and Witches you will enter for two hours in the black history of Edinburgh.
We will visit cemeteries and alleys and we will know legends and scientific investigations about the mysteries of the city.
The city of Edinburgh has been witness throughout its history of bloody events, murders and burning of witches. The echoes of these events have survived through time and have been impregnated in the alleys and cemeteries that we will travel at nightfall.
So, we will move away from the most touristic places, to travel to a time when life was forbidden beyond the walls. With a series of stories and visual projections, our guide will give us a glimpse of Edinburgh like its former inhabitants.
A tour to believe or not to believe, but definitely an essential part of your stay in Edinburgh as history sometimes exceeds legend…
Duration

2 hours

Travel

Walking tour

Guide

Yes

Language

English

Lowest Price Guarantee

11€

Departure Point

190 High Street (Royal Mile)

e-ticket

Printed or mobile voucher accepted
Cancellation

Free cancellation (up to 24 hours before tour departure)

Departure time

18:00

Return Details

20:00

What's Included

Professional guide service in English of LochNessBus.com
2 hours tour
Visual projections
 LochNessBus.com Discount card which can be used in a wide range of restaurants, cafes and attractions located in Edinburgh.

What's No Included

Hotel pickup and drop off
Food and drinks
Madalyn Ellison
The mystery is one of the important parts of Edinburgh, and I think this tour was a wonderful way to get closer to its essence.
Claire Craig
Hello, I don't know what the visit will be like in the summer, but we who went in winter ... it was impressive with the fog ... in the cemetery. Highly recommended
Rolando Clayton
We are delighted! But no spells!! hahaha
Laila
Many of us were amazed that a chair of parapsychology really existed at such a prestigious university. This city never ceases to amaze me! Thanks to all the information people have given us about traveling around Scotland! Very thankful.
Alvaro
My partner and I love the mystery theme and all the paranormal stories. What we enjoyed most was the night visit to the cemetery and going up Calton Hill at night. Seeing the illuminated city is a true past.