Loch Ness, Urquhart Castle, Inverness & The Highlands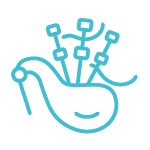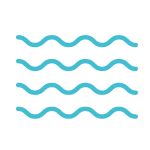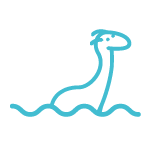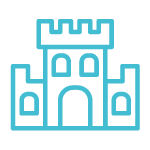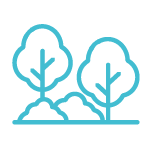 Travel to Inverness, discover Loch Ness and its legendary monster and fall in love with the picturesque ruins of Urquhart castle, one of Scotland's most iconic attractions.
A

190 High Street, The Royal Mile

We will leave from our meeting point: 190 High Street (in the heart of the Royal Mile)
B

Inverness

We will follow the course of the River Ness until we reach the capital of the Highlands, Inverness, known for its Saint Andrews Cathedral and its castle. There you will have the opportunity to have a snack and stroll around the the city centre.
C

Loch Ness and Urquhart Castle

Our next destination will be Loch Ness where we will have the opportunity to join the cruise on the lake and visit the ruins of Urquhart Castle.

This castle was an ancient fortress that experienced some of Scotland's great conflicts, from the Picts to the Jacobite Wars and the English invasion. It is undoubtedly a place with a lot of history, but also with a lot of magic.
The ticket to the cruise trip and the entrance to Urquhart Castle are not included in the tour price. Both tickets price £27.00 adults (16-64)/ £24.50 senior (+65), £16.5 Children (5-15); free for children under 5 years.

The price of the activities includes both entrance tickets which cannot be purchased separately.
If you are not interested in visiting Urquhart Castle, we recommend the Loch Ness, Glencoe & The Highlands tour option from Edinburgh.
IMPORTANT INFORMATION
The cruise will not be available from 9th to 22nd January. Therefore, on departures within this period, we will only visit Urquhart Castle.
D

Glencoe

Amidst landscapes of mountains, lakes and valleys, we will reach the Rannoch Moor. We will stop in one of the most beautiful and magical valleys in Scotland: the Glencoe, where one of the bloodiest episodes between clans took place. It is here that we will be able to photograph the Three Sisters and also recognise some of the scenery from famous films such as Harry Potter and James Bond.
E

Tyndrum

The last stop before the end of our tour will be Tyndrum, the most authentic representation of a traditional village as we pass through Loch Lomond and the Trossachs National Park, a meeting place for locals and visitors to the Highlands. From here, all that remains is to head back to Edinburgh to conclude our tour.
F

Arrival to Edinburgh

After 12 hours of travelling, we will be back in Edinburgh after having explored some of the most beautiful landscapes that Scotland has to offer.
Low Season - Alternative route from 15th November 2022 to 30th January 2023
From 15th November to 30th January, we will no longer be stopping in the Glencoe Valley. The latter will be replaced with a photo stop in Loch Lochy, the third deepest loch of Scotland, located in an extremely picturesque area with high mountains.
We will then stop in Dunkeld, a lovely village on the banks of the River Tay, where we will be able to have a hot drink and buy some souvenirs.
Duration

12 hours

Travel

Transportation in vehicles of 16, 19, 36 or 55 seats.

Guide

Yes

Language

English

Lowest Price Guarantee

65£

Departure Point

190 High Street (Royal Mile)

e-ticket

Printed or mobile voucher accepted
Cancellation

Free cancellation (up to 24 hours before tour departure)

Departure time

7:30

Return Details

20.30

What's Included

Professional driver and guide service.
Transportation in vehicles of 16, 19, 36 or 55 seats.
New high-end bus.

What's No Included

Loch Ness Cruise (optional subject to availability).
Hotel pick-up and drop-off.
Food and drinks.