Loch Ness, Glencoe & The Highlands from Edinburgh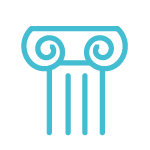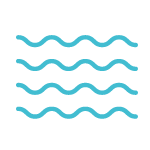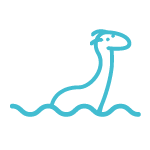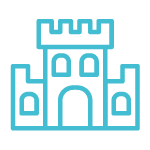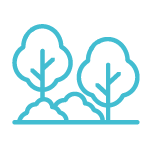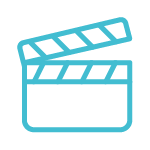 Choose between live guide on board or audio tour guide download for your smart phone.
Visit from Edinburgh the most spectacular landscapes of the Scottish Highlands with our excursion to Loch Ness, Glencoe and Highlands. Enjoy the forests of the Los Trossachs National Park. Crossing Glencoe, Ben Nevis, the highest mountain in the United Kingdom, awaits us. Later, the Great Glen will welcome us. In its heart the waters of the great lakes of Scotland are immersed.
Go ahead and embark on a cruise on Scotland's best-known lake, the home of the most mythical monster in the country: Nessie. To finish, he offers a pint in a pub in Pitlochry, a Victorian village on the banks of the River Tay.
A

190 High Street, The Royal Mile

Our meeting point is at 190 of High Street at The Royal Mile, Edinburgh where the tour to Loch Ness will start. After passing by Stirling, from the bus, you will be able to spot the impressive silhouette of the Stirling Castle and the monument of William Wallace. We will then go through The Trossachs National Park and after passing by Callander we will make a stop at the entrance of Loch Lomond National Park and The Trossachs: Kilmahog, where, if you're lucky, you may see some Highland cattle.
B

Kilmahog

We will arrive at Rannoch Moor, surrounded by mountainous landscapes, lochs and valleys. We will stop in one of the most beautiful and magical valleys in Scotland, Glencoe, where the bloody massacre of the MacDonald clan took place. You will be able to take some great photos of The Three Sisters and also try to spot some of the famous scenery from famous films such as Harry Potter and James Bond.
C

Three Sisters Viewpoint

We will make another quick stop to admire the Three Sisters, three unusual rock formations. The pointy ridges are named Gearr Aonach (short ridge), Aonach Dubh (black ridge) and Beinn Fhada (long ridge).
D

Fort Augustus

We will then continue with our trip to Loch Ness and pass through Fort William. This huge Scottish mountains and Ben Nevis will take us into The Great Glen. The Great Glen Fault divides the heart of The Highlands and takes in Loch Linhe, Loch Lochy, Loch Oich and Loch Ness. The Caledonian Canal and the Fort Augustus lock system will be our next destination. There'll be plenty of time to visit the canal, to have lunch at any of the places available and to go on the Loch Ness cruise if you choose to do so. Don't forget your camera, from this viewpoint you can get some amazong shots of the lake and its landscape.

The ticket for the one hour cruise on Loch Ness is not included in the price of the day trip. (Ticket price for clients of the Loch Ness Bus is just – £18 adults / £16 senior citizens (over 60)/ £11 children from 4 to 15 years old / Free children younger than 4 years old. There is no family discount available. Payment for the attractions may only be made in cash in order to be able to get group discount.

IMPORTANT INFORMATION

The cruise will not be available on 26th December.

During this stop there will be free time for lunch, a stroll or relaxation on the lakeshore. Another attraction in Fort Augustus will be the Caledonian Canal lock system. This canal is considered to be the longest in the country and links the North Sea to the Atlantic Ocean through the Great Valley.
E

Commando Memorial

After leaving Loch ness, we will make our way to the Commando Memorial, a monument dedicated to brave soldiers in World war Two. From here, if the mist allows, you can see the magnificent Ben Nevis, the highest mountain in the United Kingdom.
F

Pitlochry

Our journey will continue on Cairngorms National Park. Loch Lagann and Ardverikie Castle will be some of the places we will see on our way to Pitlochry. This village is full of beautiful Victorian houses and will be our last stop before our return to Edinburgh. You will have time to enjoy a drink in one of its many pubs.
G

Arrival to Edinburgh

On our journey back to Edinburgh you will be able to enjoy the change in scenery between the Highlands and the Lowlands and also see the 19th century Forth railway bridge that crosses the Firth of Forth, yet another of Scotland's contributions to the World Heritage List. Once back in the Edinburgh there will still be time for us to offer you sometips on how to spend your time in Scotland's capital city.
Duration

12 hours

Travel

Transportation in vehicles of 16, 30 or 50 seats.

Guide

Yes

Language

English

Lowest Price Guarantee

58£

Departure Point

190 High Street (Royal Mile)

e-ticket

Printed or mobile voucher accepted
Cancellation

Free cancellation (up to 24 hours before tour departure)

Departure time

7:45

Return Details

20:00

What's Included

Professional driver and guide service.
Life Guide in English or Audio Tour Guide in English for your smartphone.
Transportation in vehicles of 16, 30 or 50 seats.
New high-end bus.

What's No Included

Loch Ness Cruise (optional subjet to availability)
Hotel pickup and drop off
Food and drinks
Unal
The tour was wonderful and this was not only because the Highlands are a unique and magical place but also because of the guide, Leo, who as a local, was able to provide a very detailed explanation of the different places we've visited and passed by and all the fun historical details that made the trip between the different destinations seem less monotonous. We're very happy to have choosen Lochnessbus.com as our company.
Chris
I'll start with the fair warnings. The tour makes for a very long day. Be sure to bring snacks, and the bathroom breaks are a bit far apart, so plan accordingly. Aside from that, it's great fun. Scotland is a beautiful country that looks unique to any other and this is a great way to see a huge part of it. You can't come to this wonderful country and not take the time to see all it's beautiful country side and of course look for Nessie on one of the most famous lakes in the world. Our guide Leo was very knowledgeable and a really great speaker. He does a great job at keeping it fun and entertaining through the whole trip.
Victor
This trip was fanatastic from start to finish. Even though we had to switch busses the day still was great. Big shoutout to Leo who was very interesting to listen to and was a very good storyteller. He was also up for a chat at the stops and was very helpsome to give advice where to go, what to see and what to eat. Overall a great experience! We are very surprised as to how beautiful Scotland is. We highly recommend this tour to anyone in visiting Edinburgh!!!