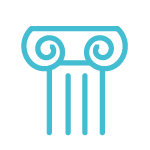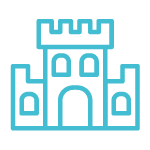 What is the Explorer Pass?
It is a card with competitive prices that will allow you to enter at a discount to many of Scotland's most representative monuments and buildings. An offer with which you will save money and time, especially if you want to know most of the attractions that our tours cover. Buy it and enjoy Scotland without restrictions!
How does it work?
You have three types of Explorer Pass based on the duration of your stay or your interests: 3 days, 7 days and 14 days (consecutive days). Depending on what your vacation plan is and what you want to visit you can choose one or the other. You can choose the date you want to start using it, always on consecutive days. During the validity of your card you will be able to access an unlimited number of attractions per day, although it is not allowed to repeat it.
Plan your tours based on the number of days on your card and check the availability of the tours you want to book. It is important to know that the day you mark on the calendar will be the date on which the card will be activated and you must start using it. From then on, the time for expiration begins in those 3 days, 7 days and 14 days.
What monuments or attractions are included?
There are public and private monuments, so those with non-state management would not be covered. Before buying, make sure that the attractions you want to visit are included in this offer. You can check in this link what attractions are included.
The purchase of the Explorer Pass is not refundable, so we recommend the purchase of travel insurance that protects you against unforeseen last minute events. We cannot be held responsible for any attraction closings or any other similar modifications that are the responsibility of Historic Scotland.
How can I buy the Explorer Pass?
Go to the product calendar, select the type of card and the dates you want to use them on. Complete the information requested by the system until completing the purchase process. Your Explorer Pass is running!
Follow the following instructions so that you can enjoy the experience with RumboporEscocia.com to the maximum. Once the reservation has been made, you will receive a confirmation email indicating that your request is in process. In no more than 24 hours you will receive a second shipment in which you will find your Explorer Pass attached.
Now you have your Explorer Pass, enjoy it!
When you receive the second email, do not forget to print the attached document, as the monuments do not accept the electronic format. It is important that you print it before traveling and take it with you on tours. Otherwise you will not be able to access the attractions or you will have to pay the amount again. If in the established time you do not receive anything, then contact us at [email protected] and we will be delighted to help you.
e-ticket

They are not allowed. You should always print your Explorer Pass
What's Included

Free entry to buildings.
Free admission to many of the events held at the monuments.
Information pack.
20% discount on the audio guides of the castles of Edinburgh and Stirling.