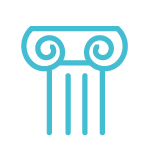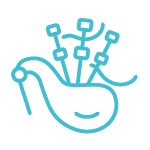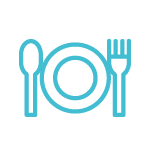 Enjoying the Typical Scottish Dinner Show in Prestonfield Mansion will allow you to experience the authentic style of folklore and gastronomy of this land. In this dinner you will be accompanied by the sound of the bagpipes and the traditional dance (ceilidh) while you taste various delicacies such as salmon, venison and Angus beef, apart from typical sweets and, of course, haggis.
Prestonfield Mansion was built in 1687 by order of Sir James Dick, Lord of Edinburgh. Currently, this mansion functions as one of the most exclusive hotels in Scotland, and personalities such as Sir Winston Churchill, Margaret Thatcher, Grace Kelly, Sir Sean Connery or Sir Elton John, among others, have stayed there. In its domains it will be where the Scottish Typical Dinner with Show takes place, an event that is already in its 43rd edition and that has become a benchmark for Scottish folklore.
Important! The stated price of £18 corresponds to the amount of non-refundable deposit for the activity. The remaining amount £51 of the total price of £69 will be paid directly upon arrival of the show at the Prestonfield Mansion.
Cream of white onion soup
snipped cybies and traditional farmhouse soda bread
Ayrshire ham hock
pickled cauliflower and whisky-soaked sultana salad, Arran mustard dressing
Goats' cheese and roast vegetable terrine
summer salad, heather honey dressing (V) (V)
************
Great Chieftain o` the Puddin Race
Traditional haggis with 'neeps and tatties
************
Scottish Borders Angus beef
braised daube of beef, creamed potato, carrot fondant, crispy kale
Cullen Skink fish pie
with traditional Scottish smoked fish, topped with Mull Cheddar potato purée with a mixed salad
Vegetable cobbler
creamed potato, buttered savoy cabbage (V)
************
Raspberry mousse, cranachan
Tea or Coffee with clotted cream fudge
HAGGIS
Duration

3 hours

Lowest Price Guarantee

68£

Departure Point

Prestonfield House (Priestfield Rd, Edinburgh EH16 5UT)

e-ticket

You do not need to print your booking confirmation. You can use your mobile or tablet
Cancellation

Cancellation is not allowed in this activity

Departure time

18:45

Return Details

22:00

What's Included

Reserve the square in Typical Scottish Dinner with Show. The remaining total must be paid directly on the premises before entering the dinner.
LochNessBus.com card. You will get exclusive discounts in shops, restaurants and coffee shops.

What's No Included

Transfer to Prestonfield Mansion.
Peter
We wanted to see some of the folklore and traditional dances and they recommended this option. We had a super good time and the food was delicious. We would repeat without a doubt.
Gillian
The food, the show, the atmosphere ... all of ten. It was a night to remember. Excellent.
Samantha
Very interesting the mix of cousine, art and history